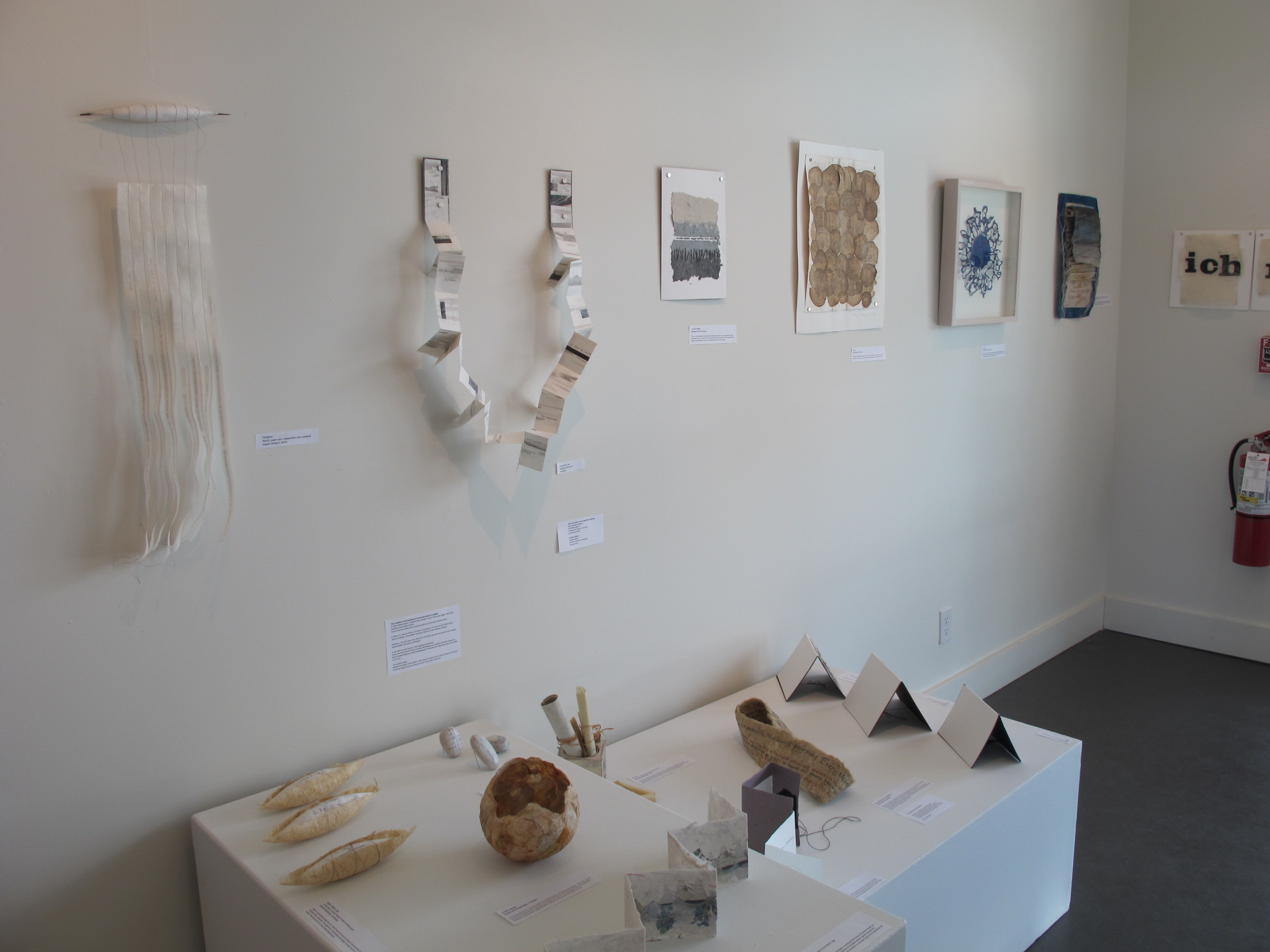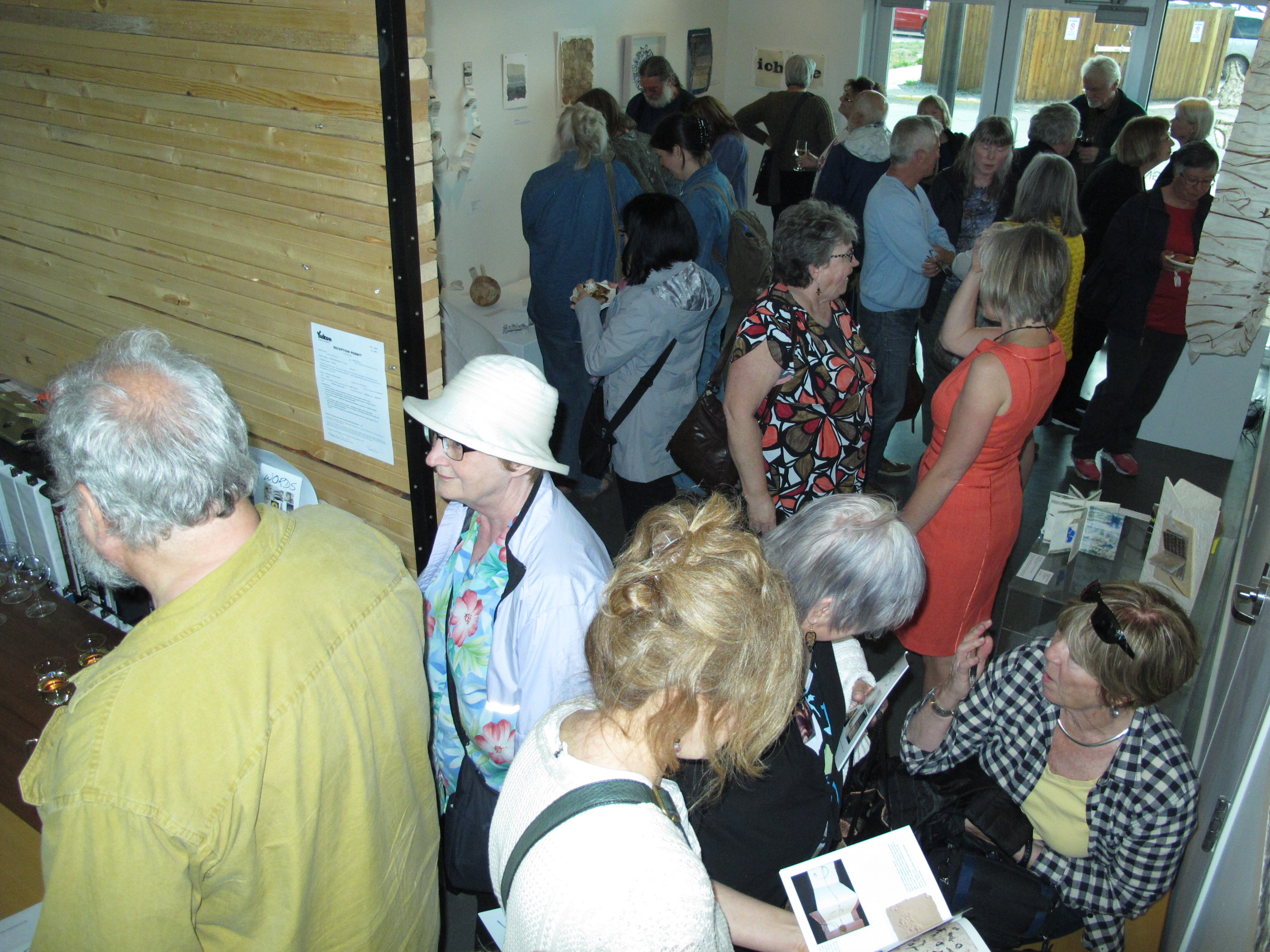 Artist Credits (left to right, across wall then plinth) Marlis Maehrles (Germany), Angelika Wolpert (Germany), Margareta Hihn (Germany), Ingrid Burger (Germany), Susan Warner Keene (Canada), Claudia Radmore (Canada), Josephine Tabbert (Germany), Marlis Maehrles (Germany), Leslie Leong (Canada), Angelika Wolpert (Germany), Marjorie Alexander (USA), Joanne B Kaar (Scotland), Terry Ann Carter (Canada), Tricia Smout (Australia), Maria Carolina Larrea Jorquera (Chili)
I was very excited to curate and open the International Exhibition WORDS featuring works of handmade paper integrated with words of haiku and poetry, May 19th at the Northern Front Studio Gallery located beside the Yukon River in Whitehorse, Yukon. The opening night was a hit and packed the place with a visiting Haiku Canada conference. Several of the 30 artists exhibiting attended but I wish we had more to represent the 10 countries displayed. The sun was shining long past 10pm when the opening ended. The event was catered by Alpine Bakery supplying delicious organic vegan appetizers.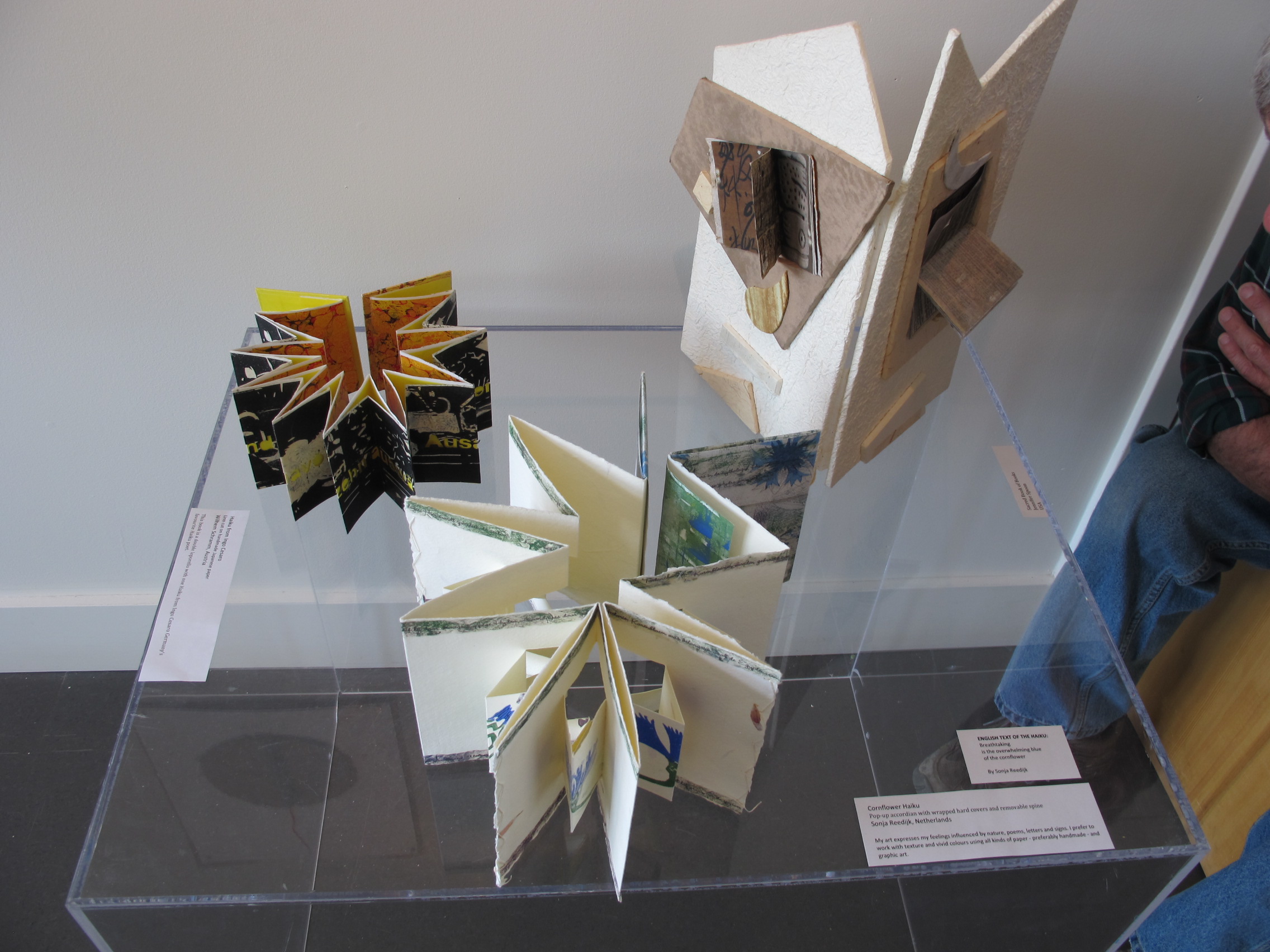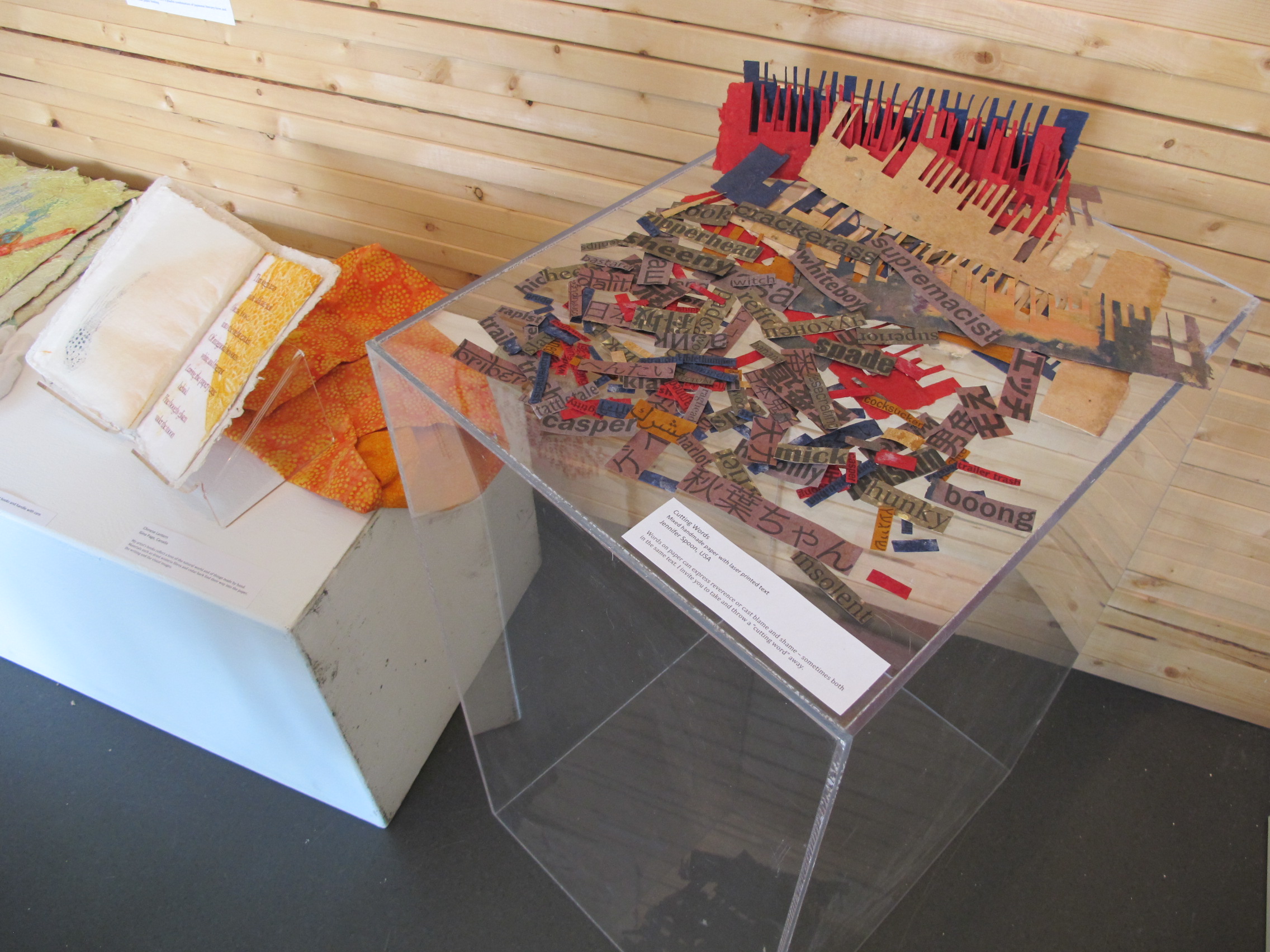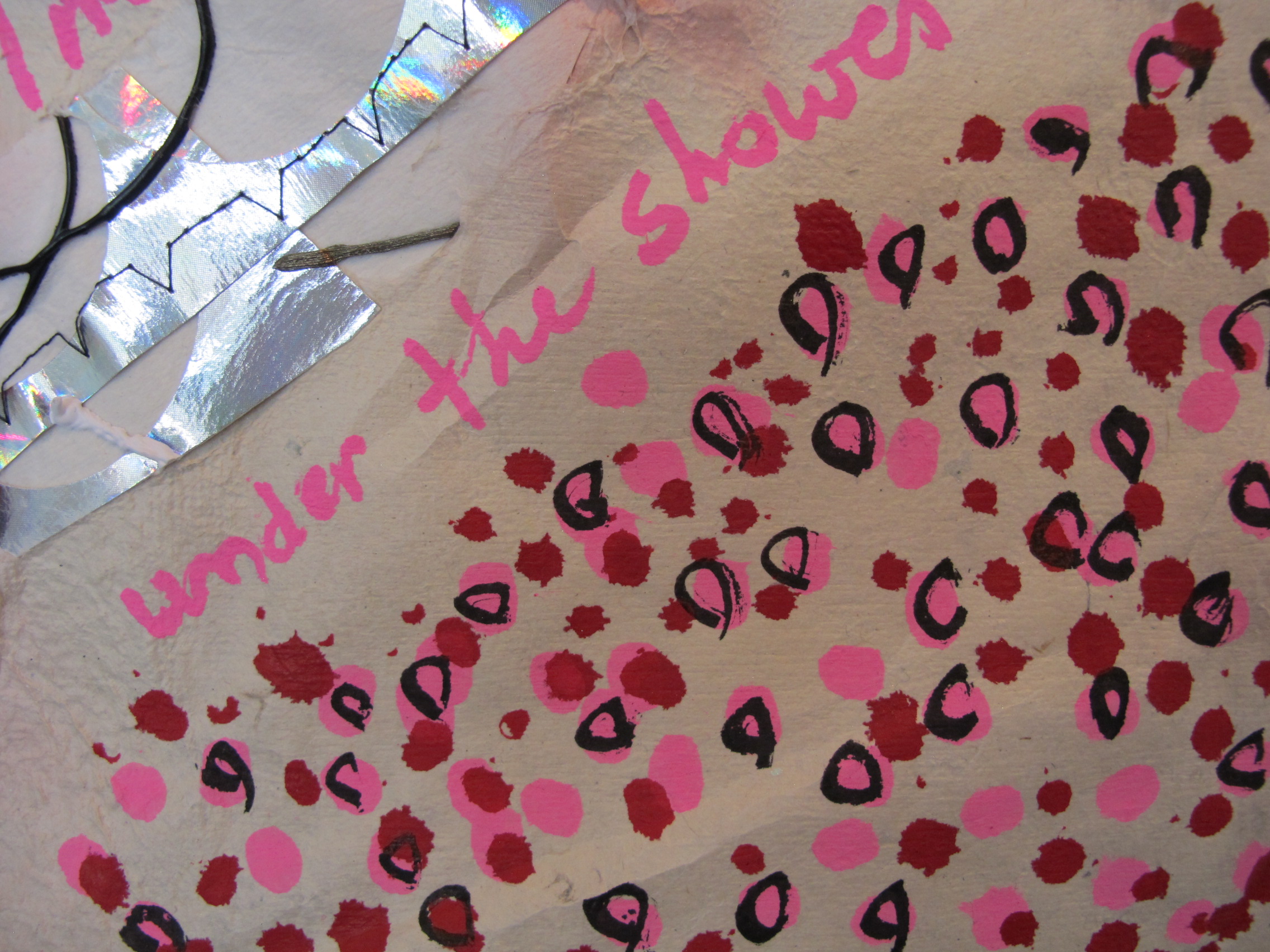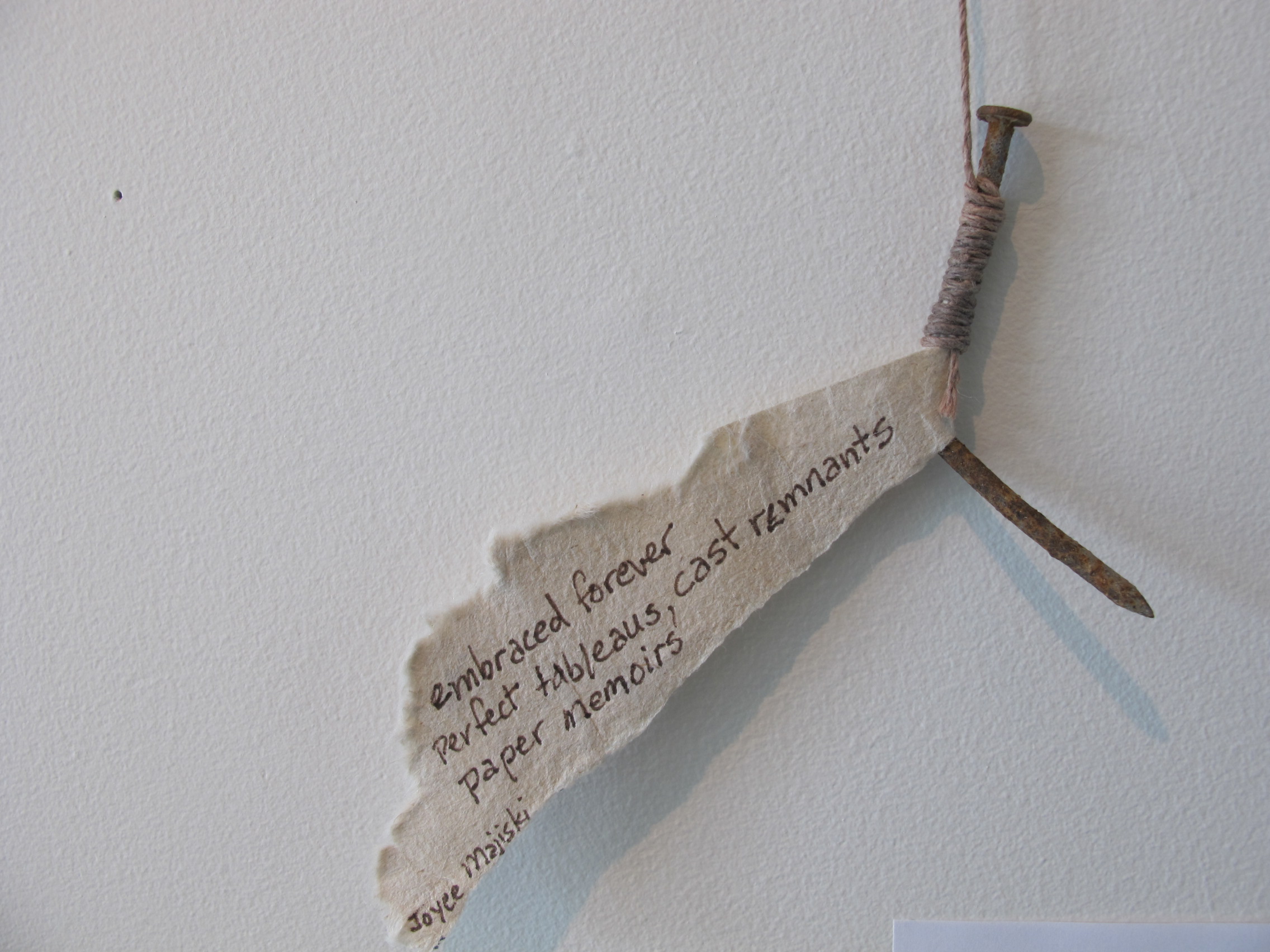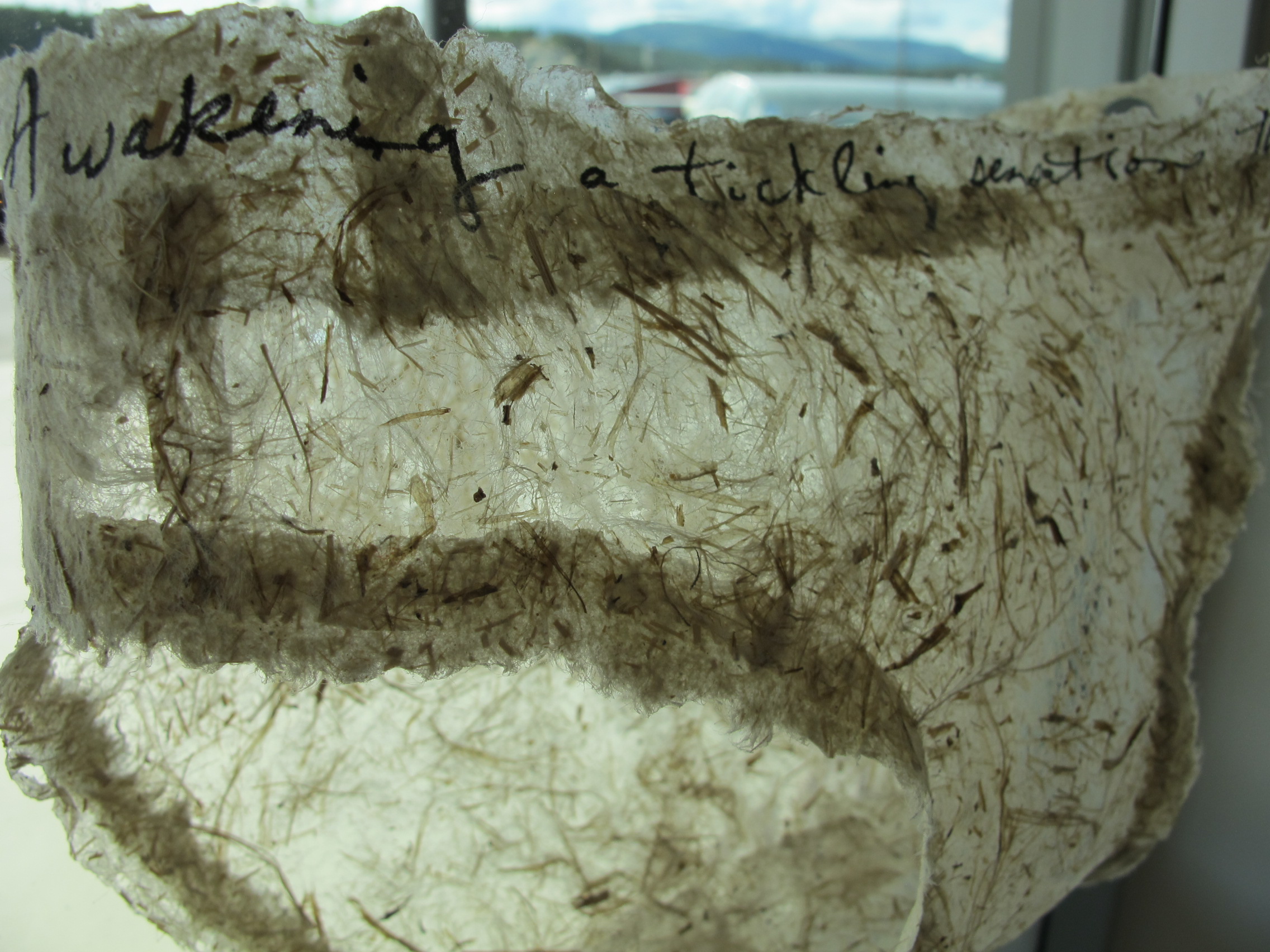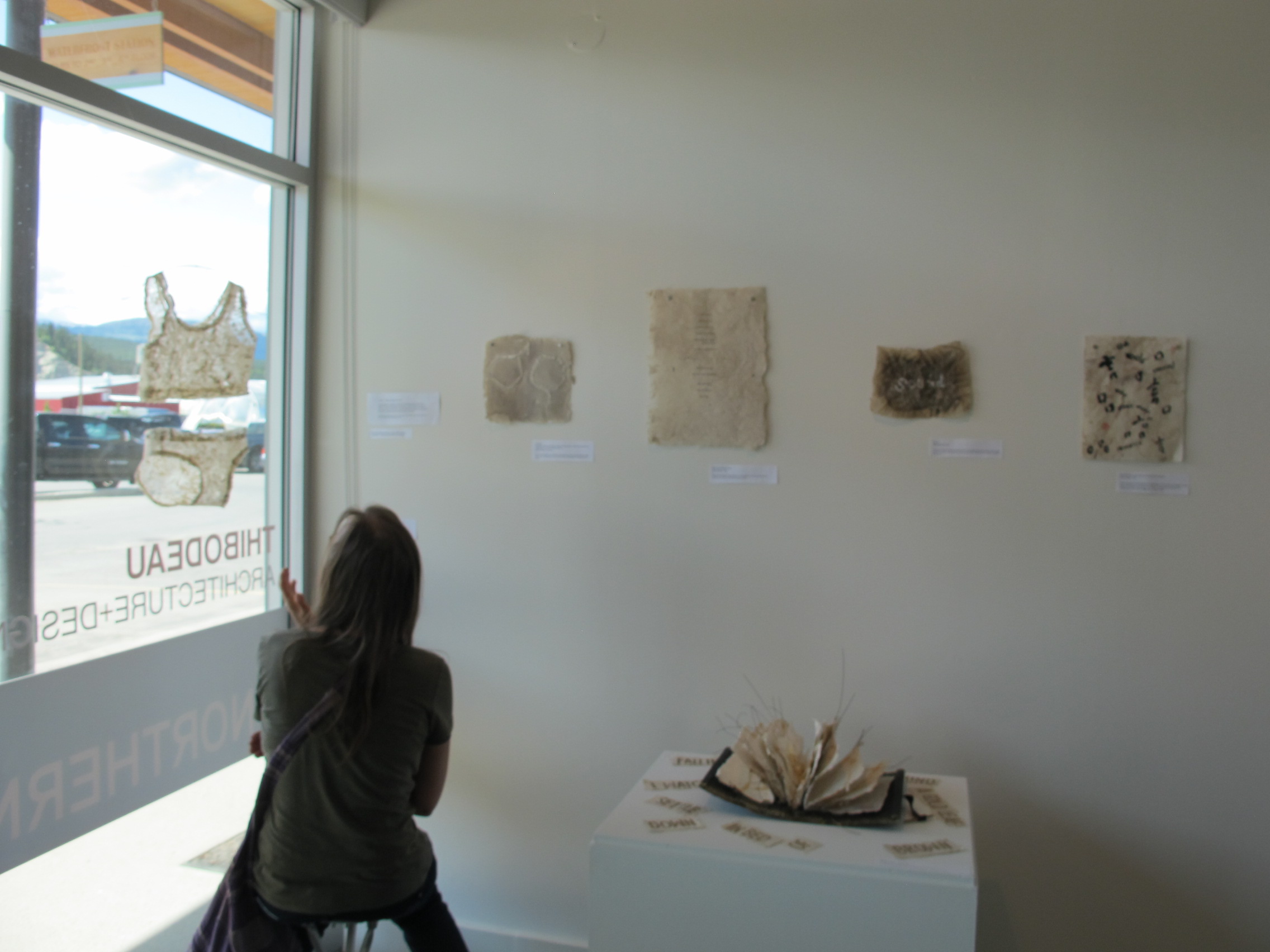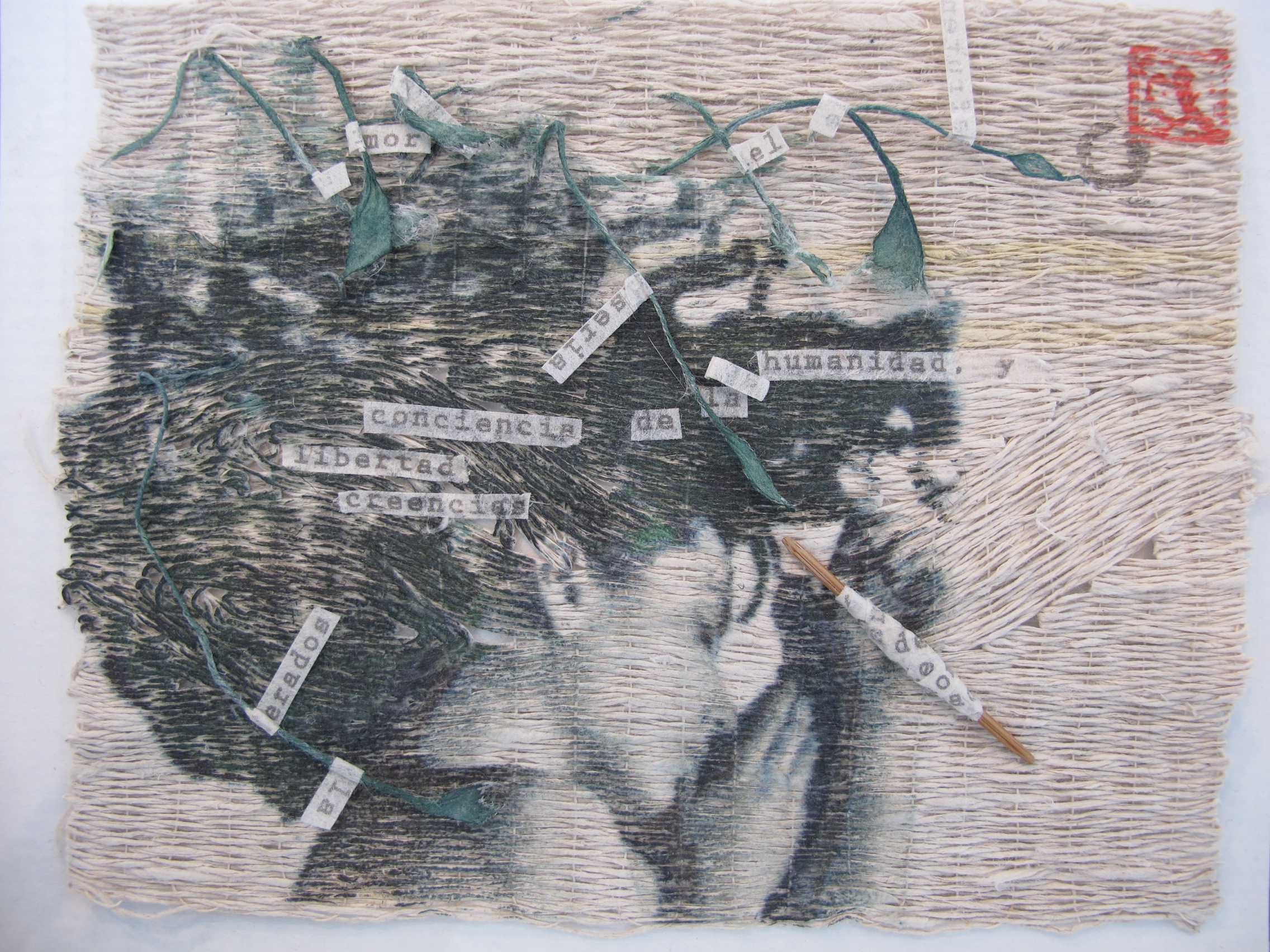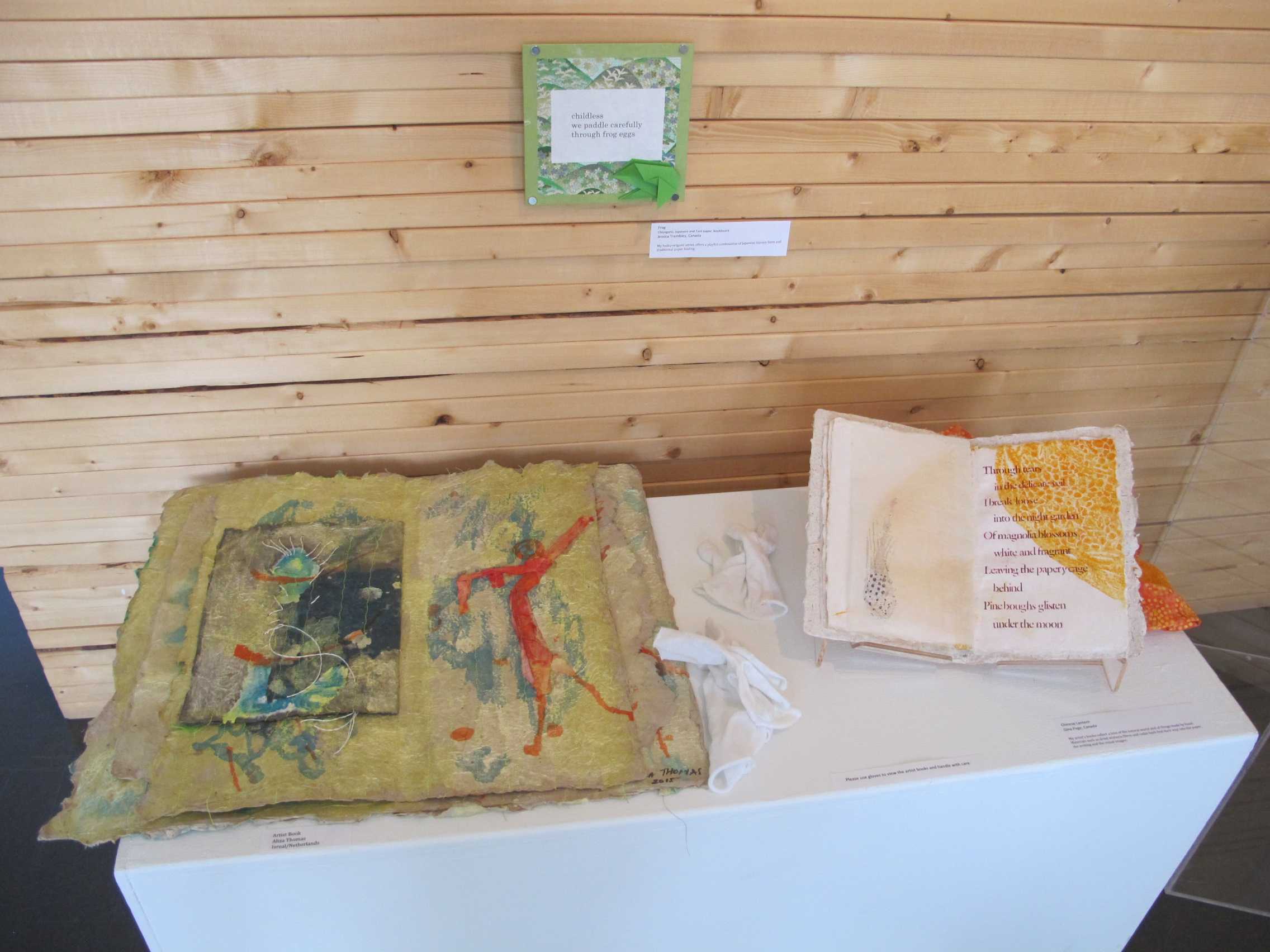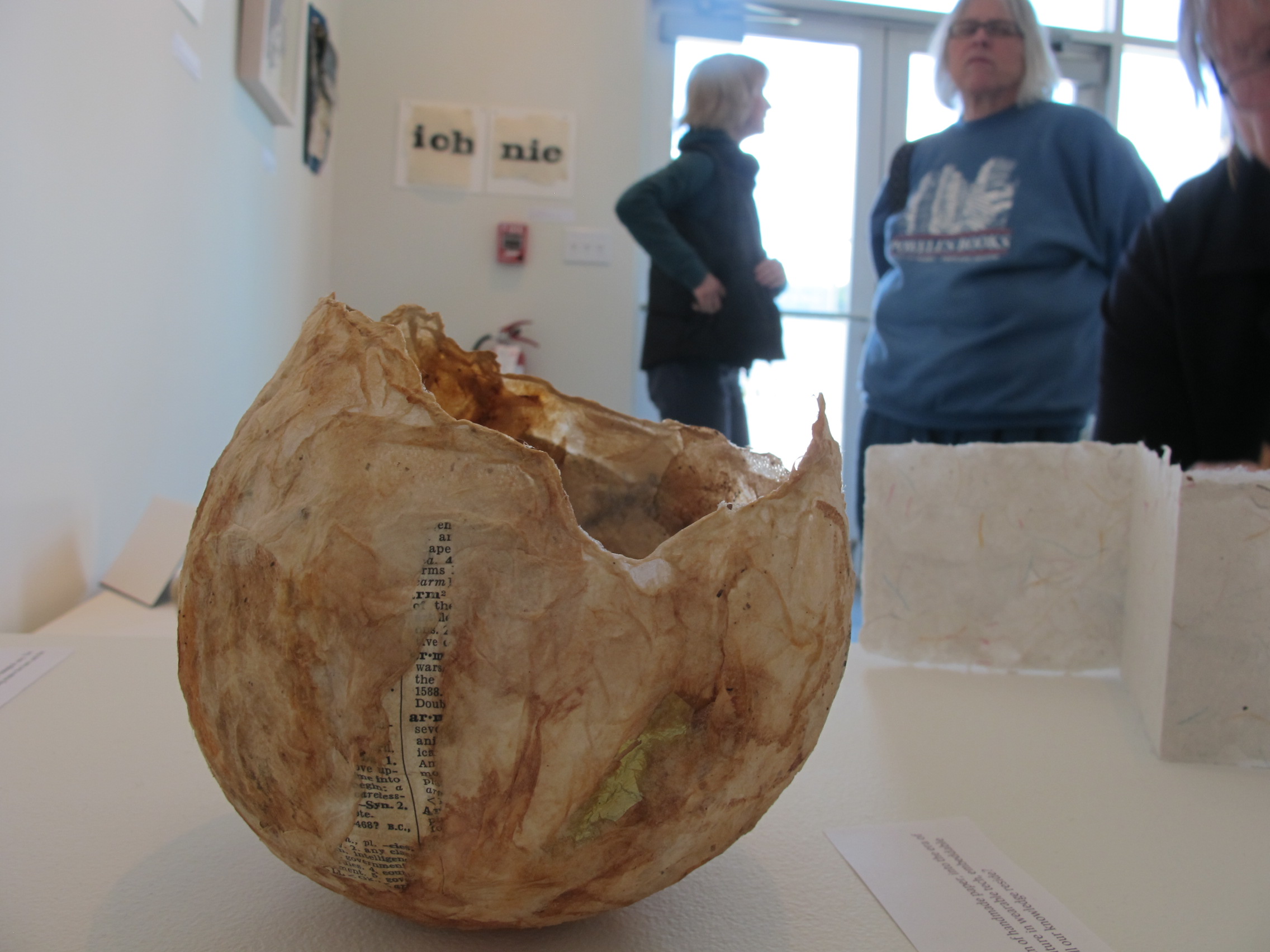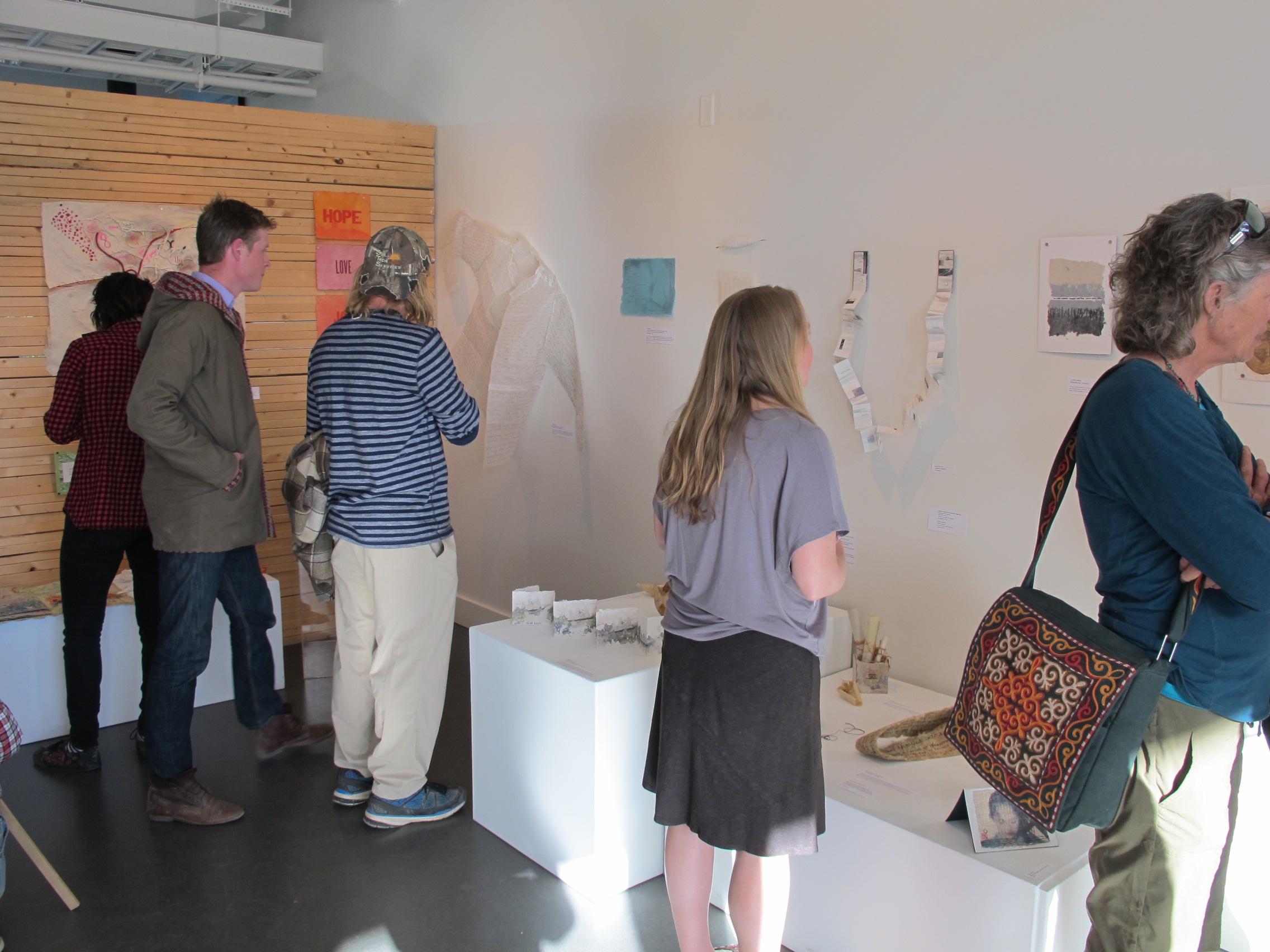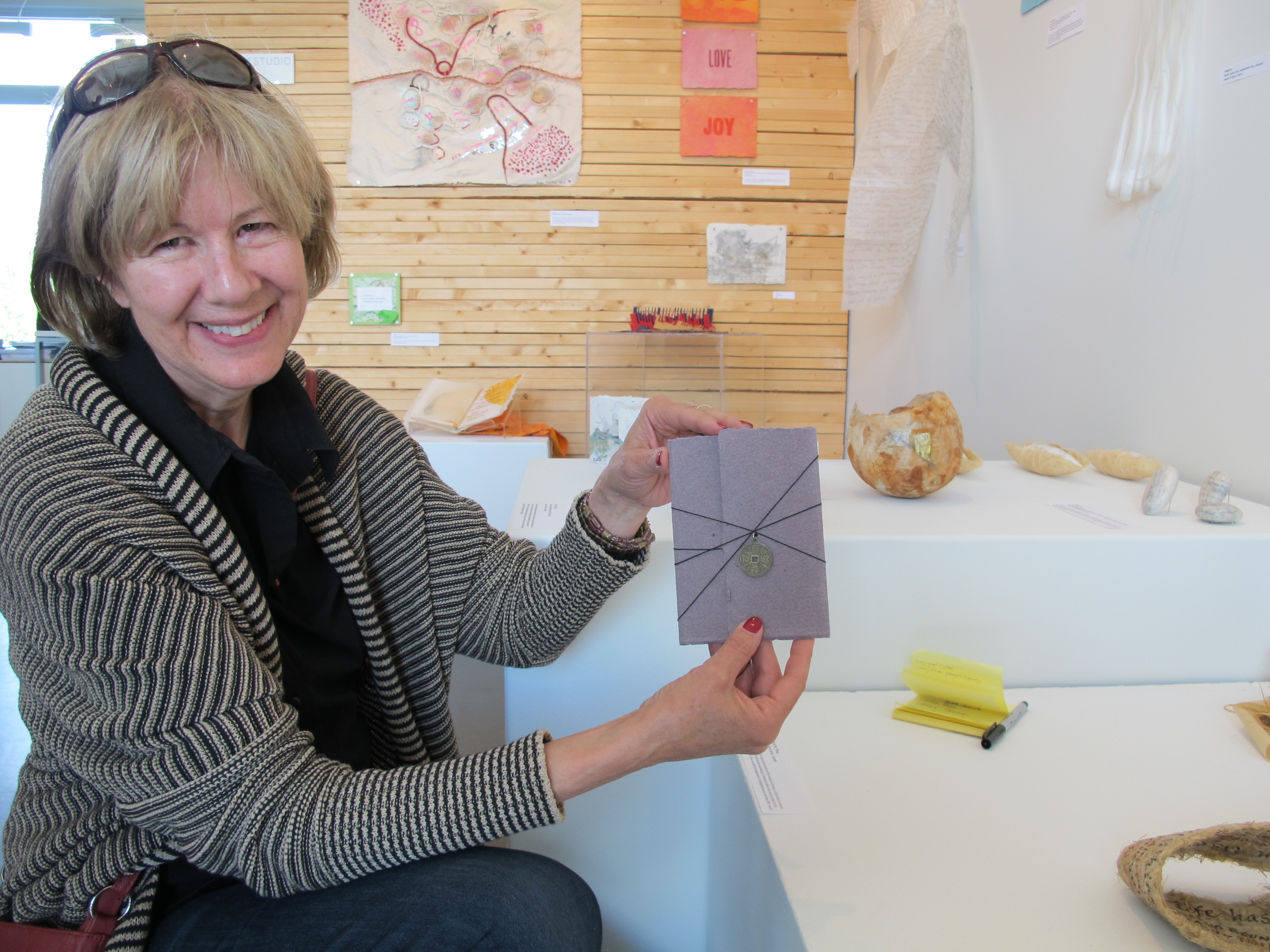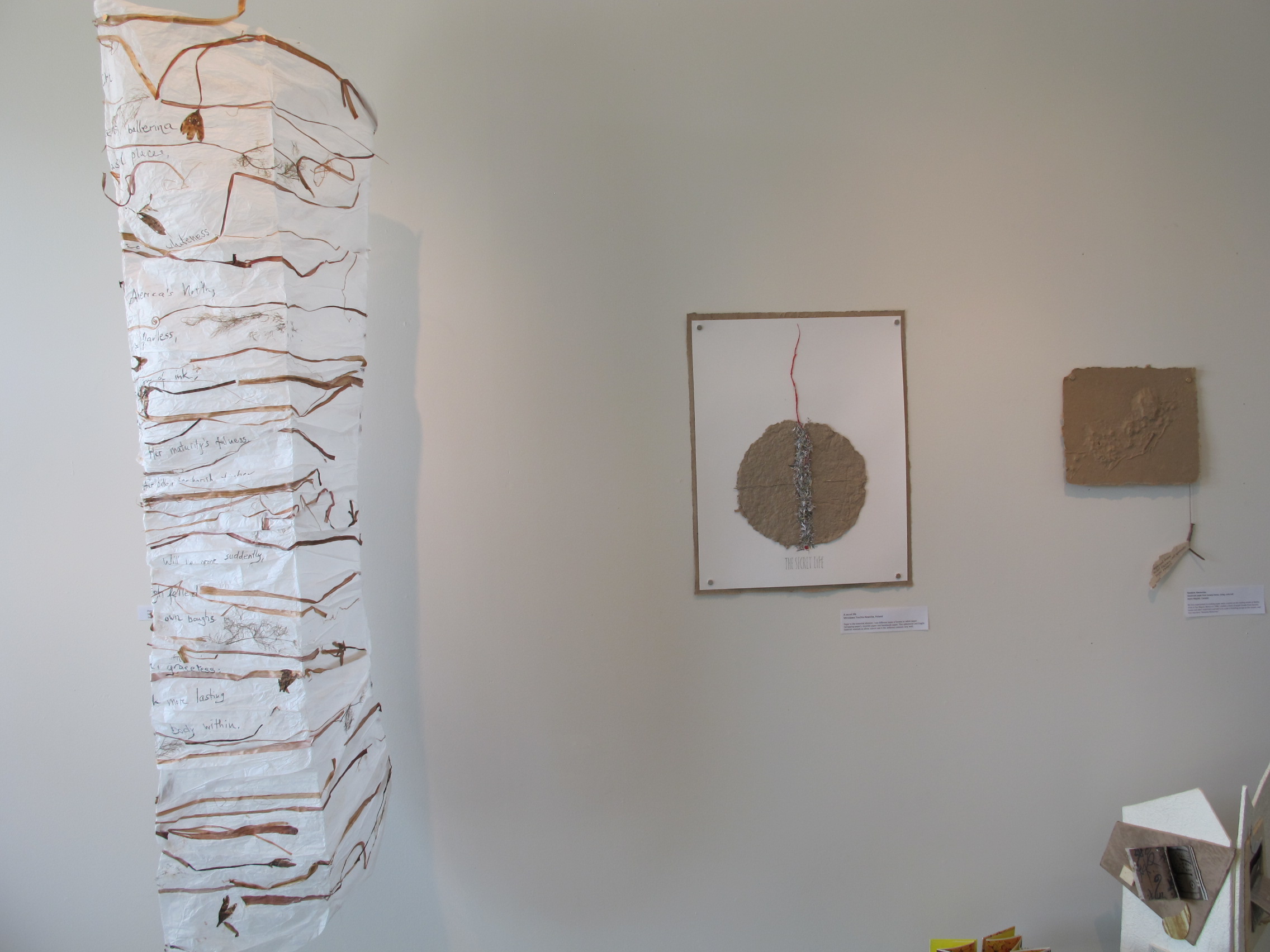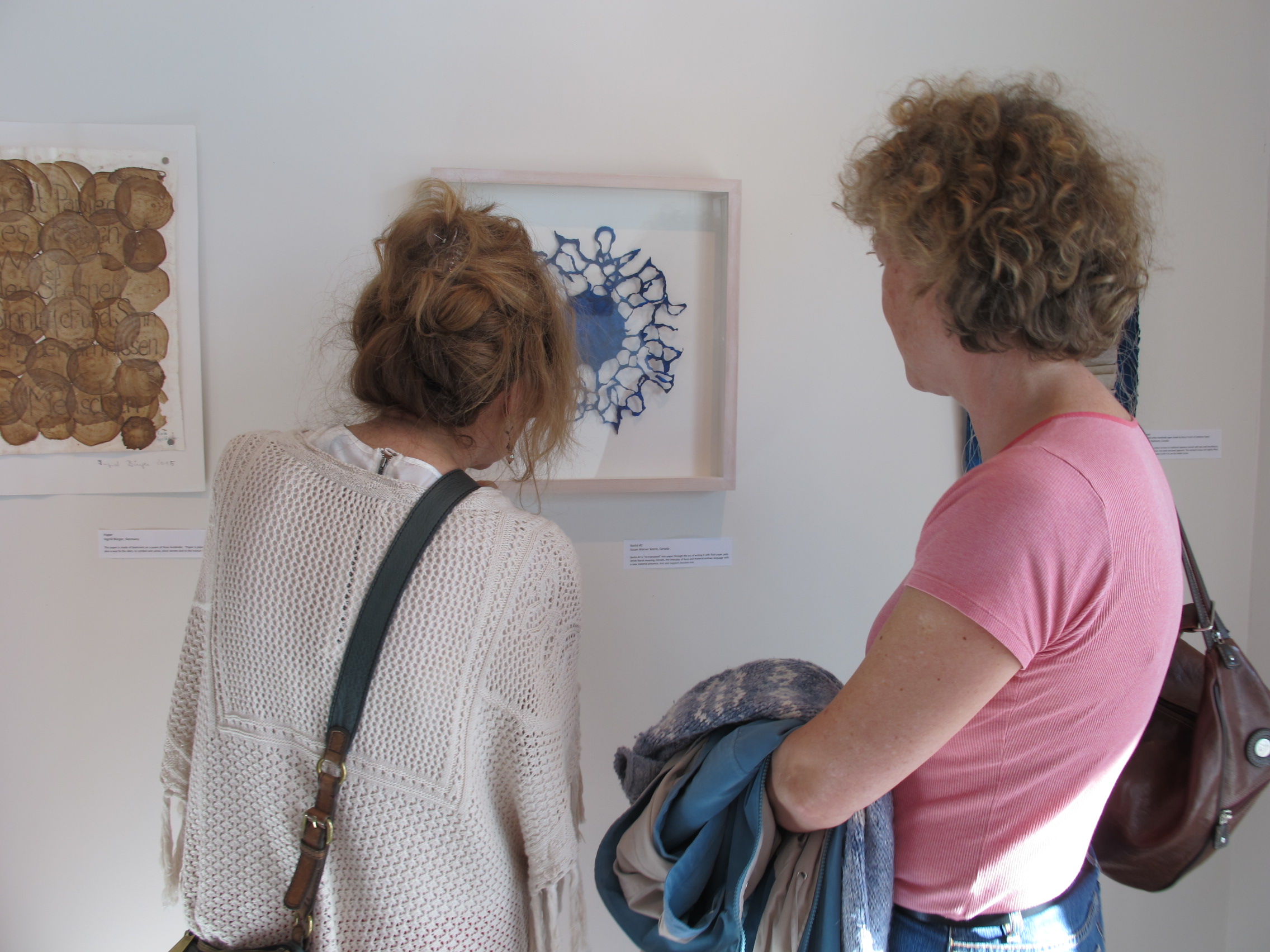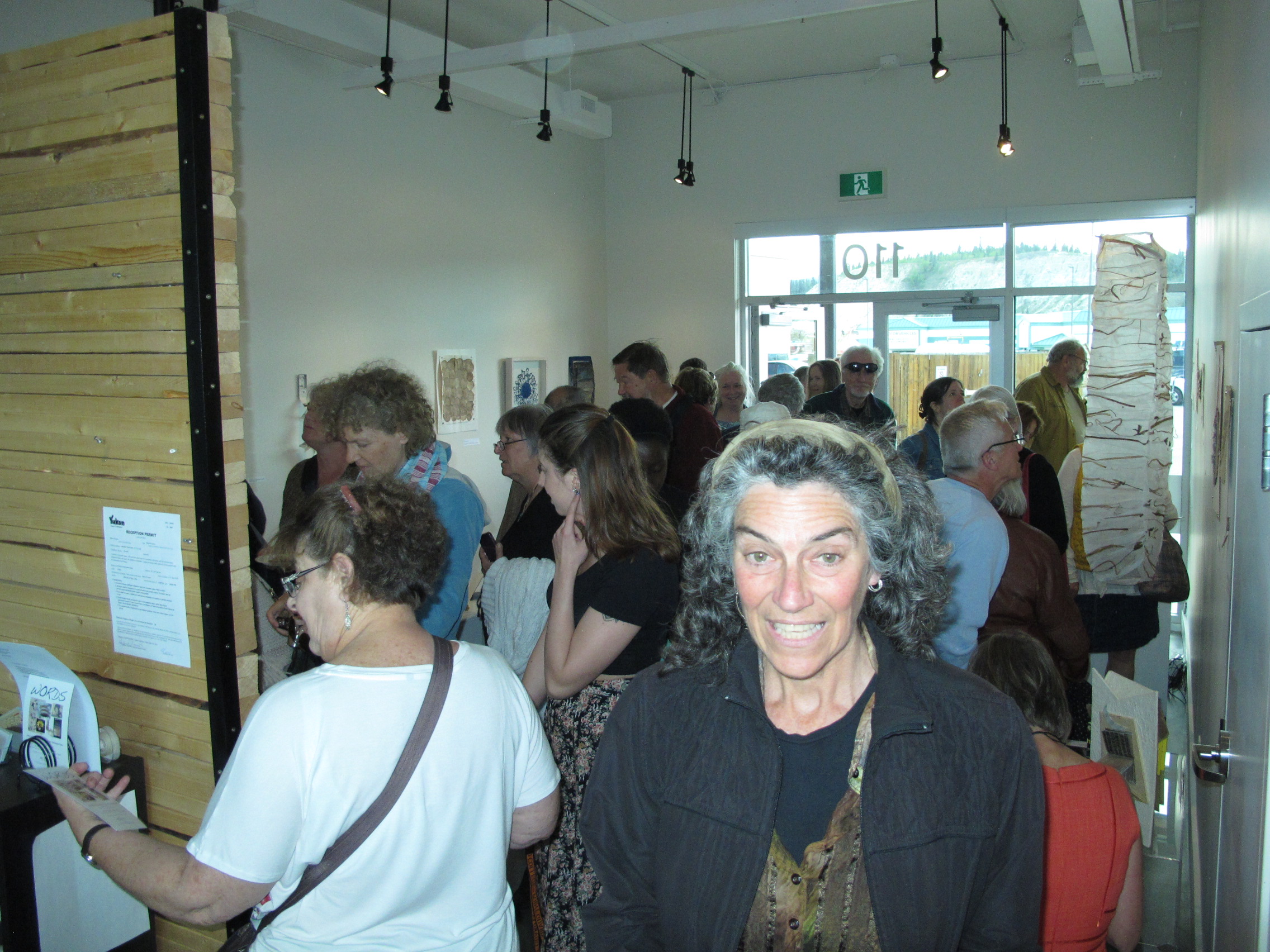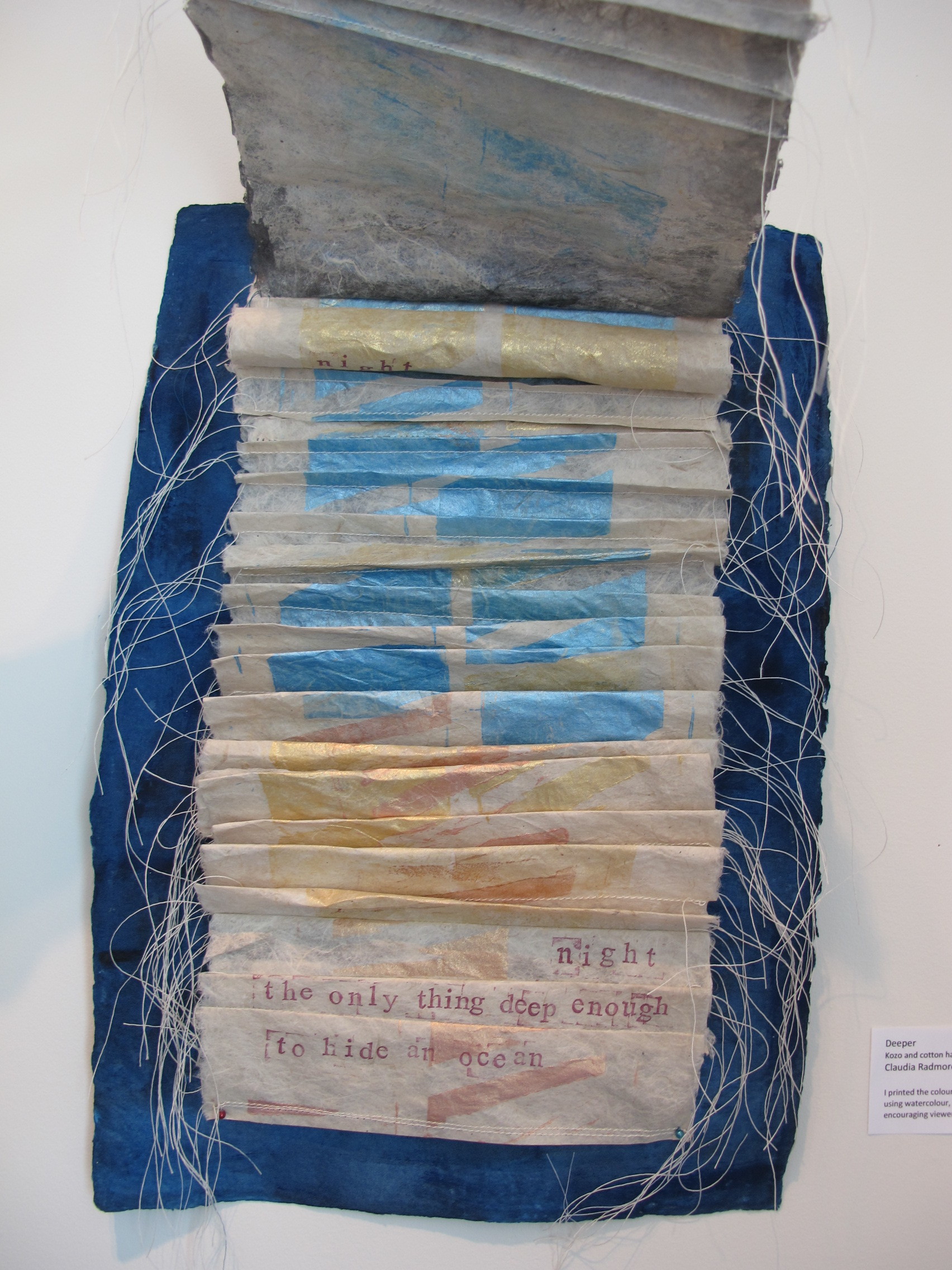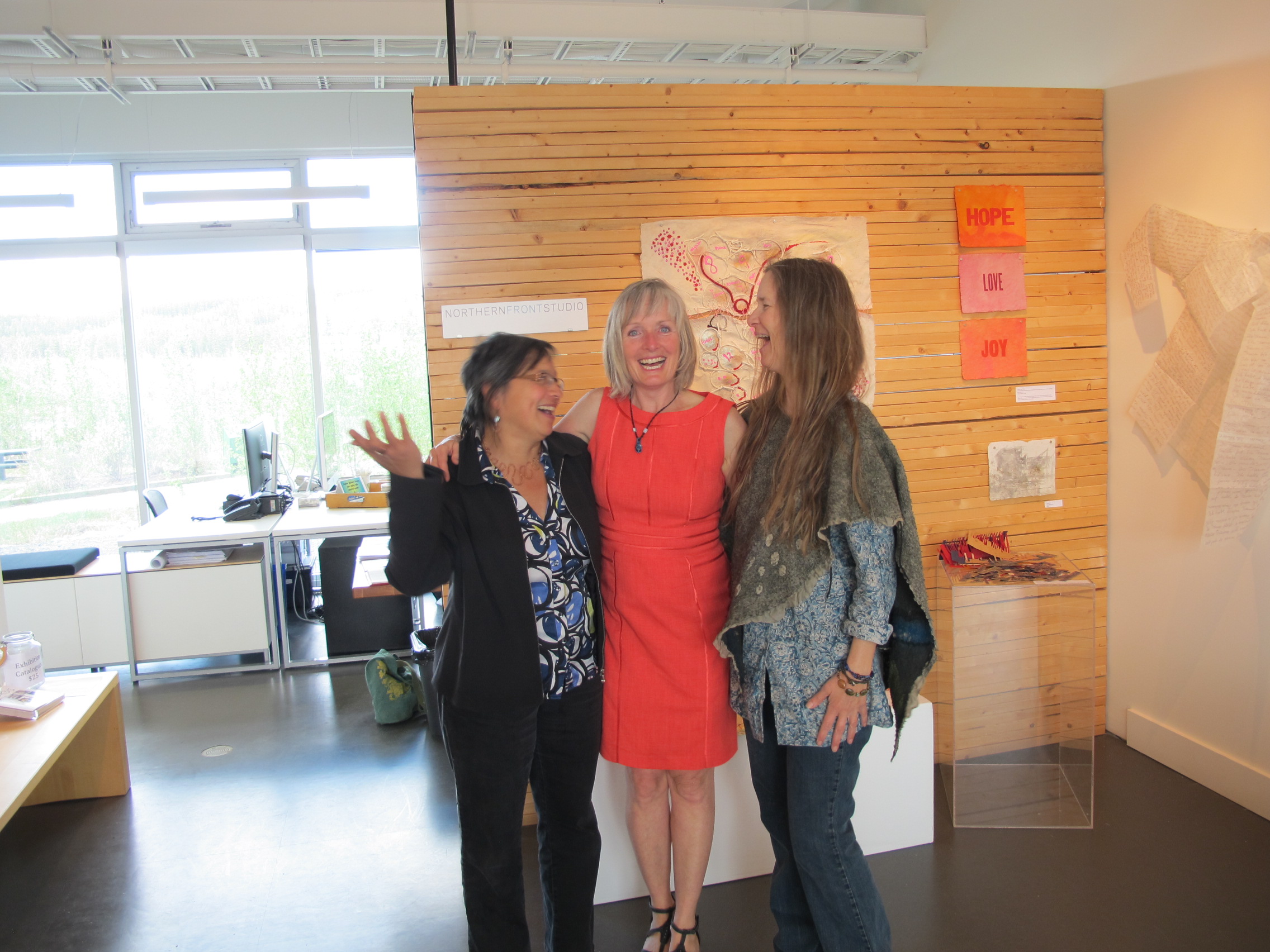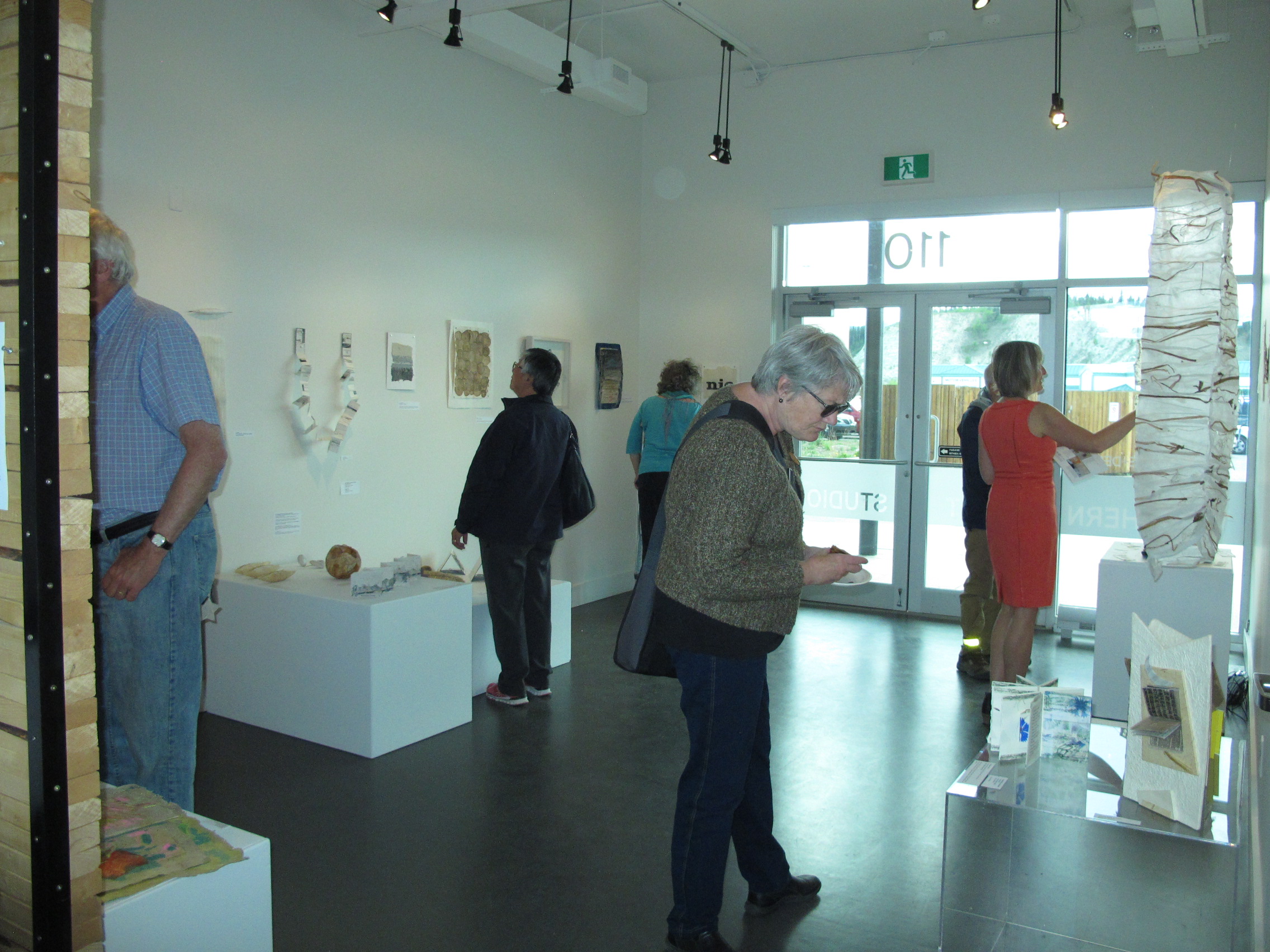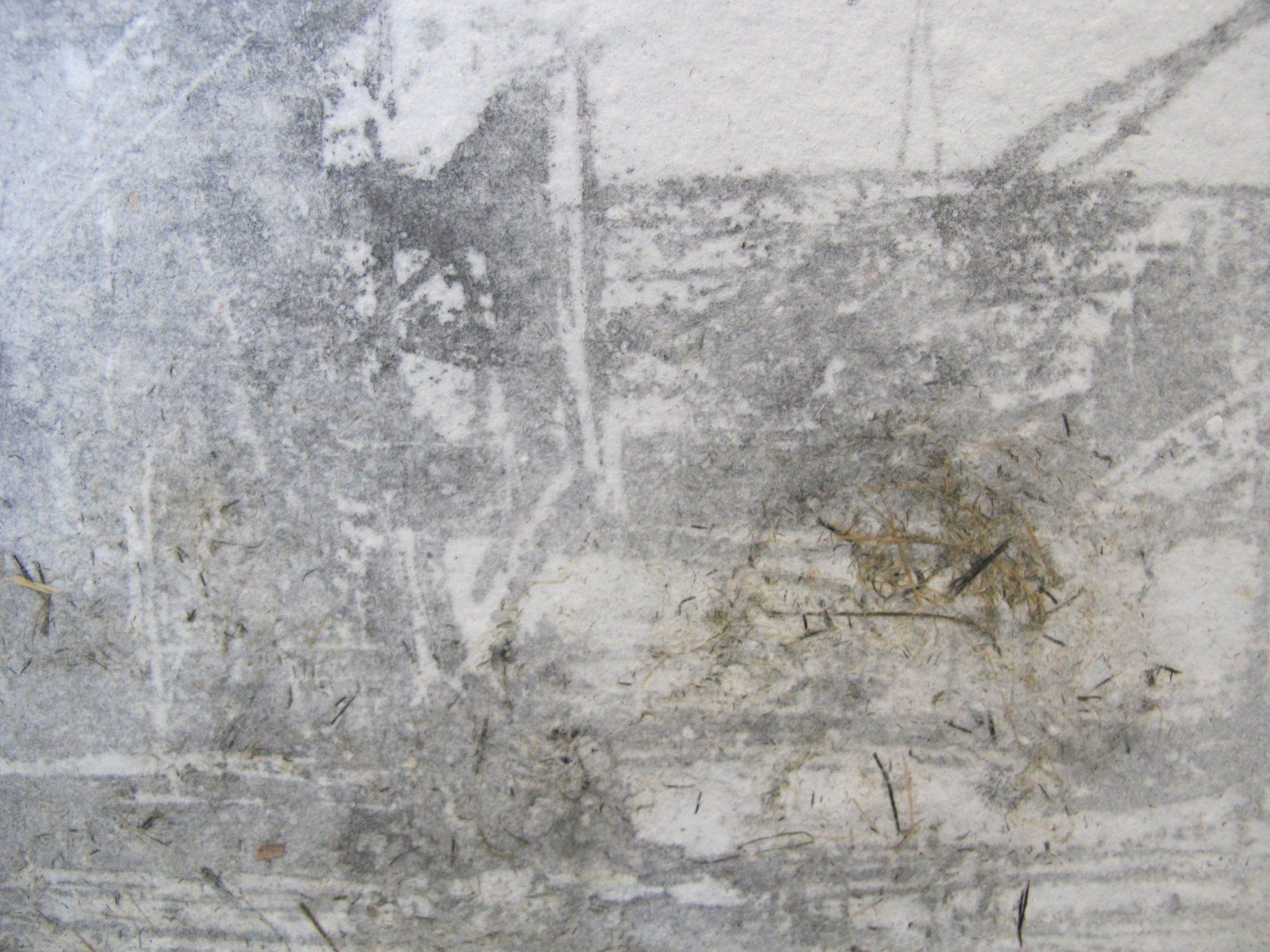 To see more pictures check out the WORDS Exhibition Facebook page.